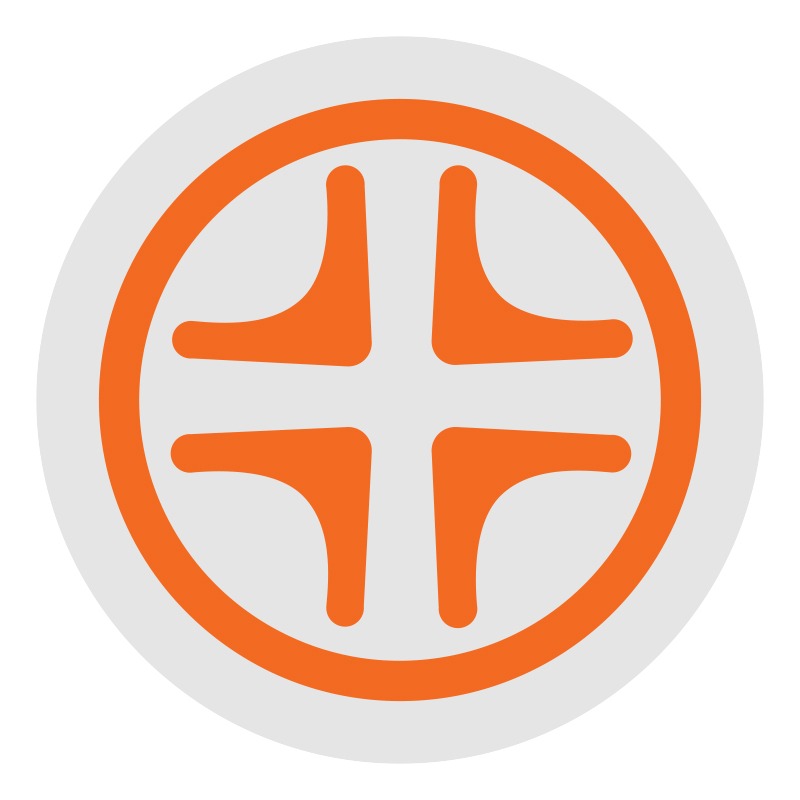 All church members ministers...
     At The Church of Reconciliation we are committed to the "ministry of reconciliation", that God has entrusted to us the call for all people to be reconciled through faith in the Lord Jesus Christ. We believe that in Christ,  men and women, parents and children, and people of all races and backgrounds can be reconciled, and that we all can be reconciled to God our Father.
2 Corinthians 5:14-21 "For the love of Christ compels us, because we judge thus: that if One died for all, then all died; and He died for all, that those who live should live no longer for themselves, but for Him who died for them and rose again.
Therefore, from now on, we regard no one according to the flesh. Even though we have known Christ according to the flesh, yet now we know Him thus no longer. Therefore, if anyone is in Christ, he is a new creation; old things have passed away; behold, all things have become new. Now all things are of God, who has reconciled us to Himself through Jesus Christ, and has given us the ministry of reconciliation, that is, that God was in Christ reconciling the world to Himself, not imputing their trespasses to them, and has committed to us the word of reconciliation.
Now then, we are ambassadors for Christ, as though God were pleading through us: we implore you on Christ's behalf, be reconciled to God. For He made Him who knew no sin to be sin for us, that we might become the righteousness of God in Him."
Do this in remembrance of me...
At the center of worship is the sacrament of Holy Eucharist (the Lord's Supper) in which we believe is the Real Presence of CHrist.  We celebrate the living historic forms of the liturgies of the Church and the seven Sacraments of Baptism.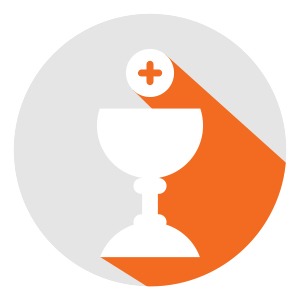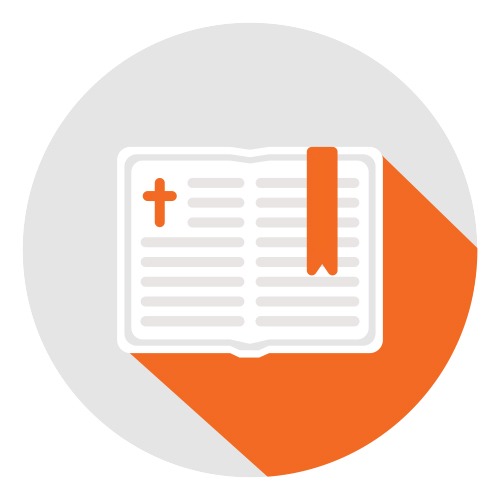 We are therefore Christ's ambassadors...
We are a church holding to a high view of Holy Scriptures of the Old and New Testaments, believing them to contain all things necessary for salvation that is not contained therein: We are committed to the preaching of the Gospel to fulfill the great commission. We believe that we are saved by grace alone and justified by faith in Christ who is calling us to a personal relationship with Him.
The Spirit's presence is shown in some way in each person for the good of all.
We are a church open to the historic working of the Holy Spirit. We believe that through the baptism of the Holt Spirit all believers are empowered to participate in the fullness of ministry.  The baptism of the Holy Spirit releases in the believer both the fruit and the gifts of the Spirit for the building up of the church and the advancement of the Kingdom.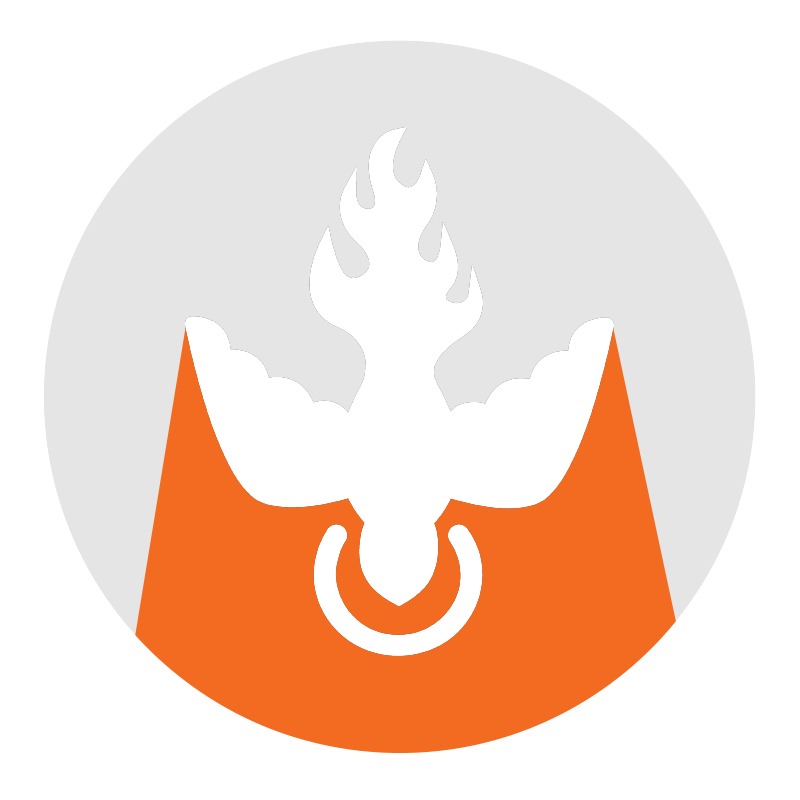 "I thought Matthew 23:9 said 'Call no man father…'"?

✦We call our ministers "Father as a sign of respect, recognition of the spiritual authority our Lord Jesus Christ has given the Church (Ephesians 4:10-15).

✦We call ministers "Father" because we have a very high view of Holy Scripture or the Holy Bible (I Timothy 3:16 and II Peter 1:21) and desire to obey God's Word written in all things.

✦We KNOW that Holy Scripture (the Bible) does not contradict itself, because God is the divine Author, specifically the Holy Spirit speaking through the lives of various human authors. (I Timothy 3:16. II Peter 1:21).

✦We know that God commands us to honor our fathers in the 5th commandment. (Exodus 20:12 and Deuteronomy 5:16) and

✦The apostles Peter and Paul each called those they discipled and mentored in the faith their sons in the faith. (Mark and Timothy) (I Timothy 1:2 and II Timothy 1:2 and I Peter 5:13.)

✦THEREFORE Jesus CANNOT mean never to call anyone "father", for such would contradict other clear passages of the Bible.

✦WHAT JESUS DOES MEAN is shown in the context. Jesus is warning against a subtle form of idolatry where a teacher or "father" in the faith allows himself to be seen by others as re-placing God in their learning and worship. In the context Jesus follows with a scathing list of hypocrisies practiced by the scribes and Pharisees that evidence this spirit He condemns in verse 9.

✦ALSO in the Matthew 23 passage Jesus says not to call any one Rabbi (verse 8) or teacher (verse 10), because you only have one Teacher in heaven.

✦Clearly the Bible teaches we should honor teachers, as we do our parents, for they are acting in the place of parents, both fathers and mothers!

✦So to interpret Jesus as forbidding to call anyone teacher (or father) PHYSICALLY, would be to deny the clear meaning and LITERARY intent of the text.

Are Written Prayers and Liturgy "vain repetition"?

You may not be used to a written liturgy. That's OK, but relax a moment and listen to the prayers… They are beautiful and focused on God!

Using written prayers to worship God is no different than singing to God from a hymnal. Written songs of praise are a form of prayer and must be sung from the heart, as any prayer to God should be. Our Church using a written Liturgy ("prayers or work of the people") is no different than singing Praise Music to God during worship, reading the words some church's project onto a screen. (We will probably include that when we build a larger sanctuary.)

Now about repetition… no one who is used to Praise Worship should complain about repetition! In fact repetition helps a person memorize a spiritual truth, meditate upon it, assisting them to enter more fully into God's spiritual presence. This was one reason the ancient church used musical chants to recite the Psalms each day. In fact Psalm 136 is a God given example of the prayerful use of repetition:

1 Give thanks to the LORD, for he is good,

for His steadfast love endures forever.

2 Give thanks to the God of gods,

for His steadfast love endures forever.

3 Give thanks to the Lord of lords,

for His steadfast love endures forever;

4 to Him who alone does great wonders,

for His steadfast love endures forever;

5 to Him who by understanding made the heavens,

for His steadfast love endures forever;

6 to Him who spread out the earth above the waters,

for His steadfast love endures forever;

7 to Him who made the great lights,

for His steadfast love endures forever;

8 the sun to rule over the day,

for His steadfast love endures forever;

9 the moon and stars to rule over the night,

for His steadfast love endures forever;…

Crossway Bibles (2011-02-09). The Holy Bible, English Standard Version (with Cross-References) (Kindle Locations. Good News Publishers/Crossway Books. Kindle Edition.

The Psalmist goes on to meditate upon all the works of salvation the LORD has done for His people Israel. At each verse we are reminded that His mercy (King James translation) or His steadfast love endures forever! In fact this is a very clear Biblical example of "call and response" worship of many if not all the Psalms, and in many other places in both the Old and New Testaments. (SEE: Luke 1:46-55 and 1:67-79 and Ephesians 3:14-21. I Timothy 3:16. I John 2:12-14. Revelation 4:8-11 and 5:9-14 and 7:11-12 and 11:17-19 and 15:3-4 and 19:1-10 and so on.)

Our Lord Jesus did warn us against vain repetition in prayer. Our prayer should not be empty of meaning, or devoid of real worth. That is what Jesus warns against. That can happen whether our prayers are written down, or come spontaneously to our lips. The questions is not if they are written down, but whether we mean them sincerely from our heart.

Interestingly, the Matthew 6:5-15 passage where Jesus warns us not to pray hypocritically with vain repetition is exactly where our Lord gives us THE model prayer we call "The Lord's Prayer." Then in Luke 11:1-4 Jesus clearly commands us to use His exact words (of the Lord's Prayer) to pray! And he said to them, "When you pray, say: "Father, hallowed be your name…

Crossway Bibles (2011-02-09). The Holy Bible, English Standard Version (with Cross-References). Good News ublishers/Crossway Books. Kindle Edition.

What about Praying from the Heart?

Using written prayers during our worship service in no way precludes us from "free prayer" at different times during our service. At any time we may so pray to God quietly or silently from our heart. At times you will be invited to pray aloud what the Lord has placed upon your heart to say.

Honesty, openness, and humility in our communication with God are prized by our heavenly Father, as the scriptures explain in many places:

Psalm 51:17

The sacrifices of God are a broken spirit; a broken and contrite heart, O God, you will not despise.

Micah 6:8
He has told you, O man, what is good; and what does the LORD require of you but to do justice, and to love kindness, and to walk humbly with your God? Deuteronomy 10:12- And now Israel, what does the LORD your God require of you but to fear
the LORD your God, to walk in all His ways and to love Him, to serve the LORD your God with all your heart and with all your soul.

Crossway Bibles (2011-02-09). The Holy Bible, English Standard Version (with Cross-References). Good News ublishers/Crossway Books. Kindle Edition.

When Jesus was asked what was the greatest commandment of them all, He summarized both tables of the Ten Commandments with similar words:

"You shall love the Lord your God with all your heart and with all your soul and with all your mind. This is the great and first
commandment. And a second is like it: You shall love your neighbor as yourself. On these two commandments depend all the
Law and the Prophets." Matthew 22:37-40.

Crossway Bibles (2011-02-09). The Holy Bible, English Standard Version (with Cross-References). Good News ublishers/Crossway Books. Kindle Edition.

So all of our prayer, all of our worship, our entire lives should be from our hearts to our creator God, and our heavenly Father who together with our Lord Jesus Christ and the Holy Spirit, we worship and glorify as One God, forever and ever. Amen.

We invite you to join us here at Church of Reconciliation on this most exciting journey and pilgrimage of faith.
Come let us enter into His presence with thanksgiving! (Psalm 100:4).

What Does Your Church Name Mean?

The Church of Reconciliation

The first part of our name "Church" means that we are a local gathering of those "called out" of the world to follow Jesus our Lord as He leads us back to God our Father in the power and presence of the Holy Spirit.

The second word Reconciliation" is packed with a world of meaning. It was specifically chosen by our founding pastor to emphasize the work of God, and the work we are called to join: building the kingdom of God. That is the work of "reconciliation."

This idea is taken from the Bible, and explained in II Corinthians 5:12-21 which speaks of our being reconciled to God our Creator, by Jesus Christ and His work for us. This is the good news or message of the Christian faith. It is the meaning of the word "gospel", "good news."

The "theme" verses for our parish, and from which we get our name, is II Corinthians 5:18-19… "All this is from God, who through Christ reconciled us to himself and gave us the ministry of reconciliation; that is, in Christ God was reconciling the world to himself, not counting their trespasses against them, and entrusting to us the message of reconciliation."

It is necessary to be reconciled to God because we, all of humanity, fell from our original state of goodness, so that we are dead in trespasses and sins as the apostle Paul writes in Ephesians chapter 2. Mankind is naturally (after the fall) in a state of separation from God, defiance of God, and rebellion against God. (If you are not sure about this truth, ask yourself honestly why you
"bristle" and get irritated inside when someone commands you to 'follow the rules,' even when you know you should!)

If God did not intervene on our behalf, we would all suffer the just and eternal punishment due our sins and sin of rebellion against our loving Creator God. God maintains His perfect holiness, He is true to who He is, and must judge sin. BUT God also loves us with a love beyond our full understanding. So God sends His only-begotten Son into the world to take our place in living perfectly in God's law, AND, receiving the full punishment we deserve from our transgression of God's law. In other words, Jesus Christ takes our place before the judgement seat of God, and gives us His place of perfect obedience.

This is how God reconciles us to HImself. He pays for our sin(s). That is what St. Paul means at the end of II Corinthians 5 at verse 21: For our sake he made him to be sin who knew no sin, so that in him we might become the righteousness of God.

The result of Jesus being our substitute is we receive His new life! II Corinthians 5:17 explains, Therefore, if anyone is in Christ, he is a new creation. The old has passed away; behold, the new has come… THEN having received this gift of new life in Jesus we are called to pass it on. II Corinthians 5:20 Therefore, we are ambassadors for Christ, God making his appeal through us. We implore you on behalf of Christ, be reconciled to God.

We are a church called to keep spreading the good news of our God's love for us in Jesus Christ. This reconciliation work is not only evangelism, but also repairing breaches and "tears" in the fabric of all our human life. We bring the love of God and work of reconciliation everywhere it is needed: between "Jew and Gentile," people of all races, Protestant and Catholic, men and women, husbands and wives, parents and children, mothers and their baby-in-the-womb.

[ALL SCRIPTURE REFERENCES are quoted from: Crossway Bibles (2011-02-09). The Holy Bible, English Standard Version (with Cross-References). Good News Publishers/Crossway Books. Kindle Edition.]

The Rest of the Story:

International Communion of the Charismatic Episcopal Church.

By the word "International" we mean that our Church is not only in one country. The ICCEC started in the United States of America but has quickly spread to all the continents of the world save two. There are CEC churches in South America, Asia, Africa, Europe. (There are none that we know of in Antarctica, or Australia!)

We use the word "Communion" to emphasize our unity in Christ rather than to try to infer we are THE best example of the Christian Church. We are one among many branches that are all connected to the life-giving central "vine" that is Jesus Christ. We are barely one generation old but we reach-out to our Christian brothers from the East, from Rome and from the Protestant Reformation to share what we have: the dynamic joy of returning to true convergence worship.

By using the word "Charismatic" we say that we are open to the presence, ministry, gifts and power of the Holy Spirit working among us. (This is one of the "three-streams" of the convergence worship mentioned above. SEE the question on "Convergence Worship")

Using the word "Episcopal" means that we have bishops to help oversee us and provide the leadership God has given His Church on earth. Our bishops have "apostolic succession" meaning that they are in the line of ordained over-seers that goes back all the
way to the apostles. It also means that we declare and maintain a confession of the apostolic truth that Jesus is the Christ the Son of the living God, and all the other doctrinal truths in the Apostles' and Nicene Creeds.